Tuesday, June 26, 2007, 09:01 AM
The last weekend of June has zipped past, alas too far away from the muddy fields of Somerset to attend the recent
music festival
held there. The good lady and I had attended the event back in 2005 when TheO was just a 15 week speck. It rained then too. And when we went the year before. The little lad celebrated the occasion with Poncho and 'Lightning McQueen' camping chair on the beach. No rain. No dubious toilets (not that he would need these) & no live bands. I was however fondly reminded of that long struggle to find a spot, this time weighed down with everything from multicoloured umbrellas to spare flippers!! Don't you just love the summer...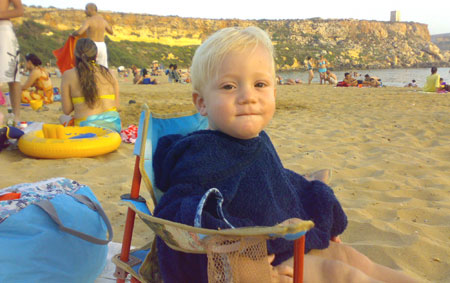 What do you mean The Who aren't coming?
what kinda gig is this...

add comment
( 445 views ) |
permalink
|





( 3 / 1076 )