Thursday, September 20, 2007, 05:10 AM
As luck would have it, we stumbled into a nice Jeep Cherokee that was for sale with fairly low mileage. I wasn't sure quite how we would get it on the plane, but the good lady insisted we go to the shops, with all our bags packed. It was a long trip that took 9 days. They irony is they had run out of Stella.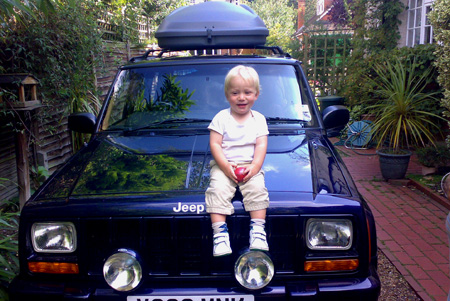 TheO is obviously much more 'in the picture' than I!
The car performed wonderfully and super comfortable. From France, we entered Switzerland via Basel, and tackled the Alps. This was our preferred neck of the woods with beautiful towns, fantastic food and stunning scenery. We travelled through one of the longest tunnels in the world, the
St. Gotthard Tunnel.
We were sorry to leave! Passing down trough Italy with a number of stops, including a brief shopping trip to Florence. The good lady insisted!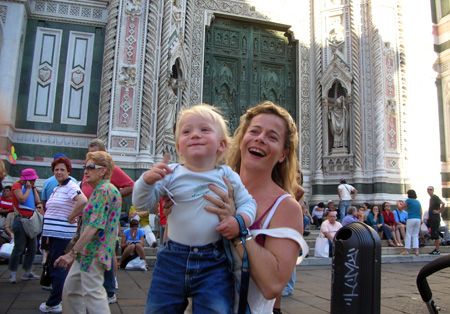 The joy of designer shops!
Anyway, it was all going TOO well. I remarked that there had been zero incidents so far. Big mistake! Apart from nearly losing a room in the Hotel, settled after much heated discussion, the little lad decided to 'play' with daddies passport. This caused some problems at Malta immigration. With much apologising and blame on TheO, we are all back safe and sound, and really without any major problems, mmmm!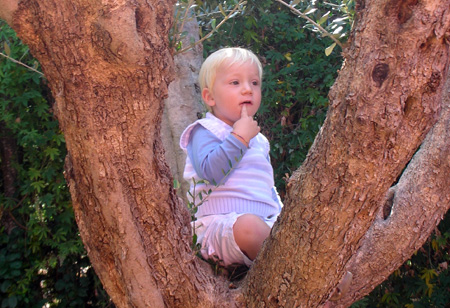 TheO ponders the whereabouts of daddies important documents....