Sunday, June 7, 2009, 10:14 AM
With the ability to post to several 'social networking' websites from your microwave oven I guess the news is out.
Louyn Rowland 'Whitby' Fereday began his demand for the outside world at about 4pm on Friday June 5th, a mission accomplished by 8.45pm that evening.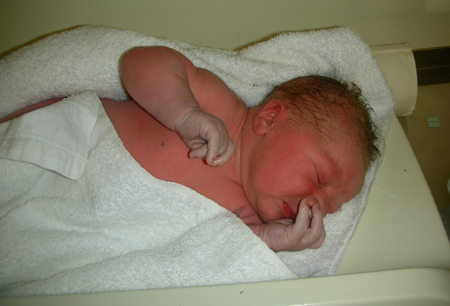 Louyn Rowland Fereday,
nice & easy!!
You may wish to check out the family
resemblance
, it's quite spooky!!!
I was alerted to the second coming by telephone whilst contemplating an early finish to MY labour. With a quick drop off of the first born to the out-laws, a call to the obstetrician to confirm our rapid departure, we started the discussion of private vs. free. Free won!
Mater Dei Hospital had created a level of fear in the pre-natal classes that was difficult to shake off. The good lady had turned off when the mention of straps and the removal of any free will was mentioned. The reality however was fantastic and I'm now blessed with with a enviable beer fund to wet the baby's head. This of course is personal!
Louyn Rowland was born to the sound of a Nepalese Yoga Soundtrack with a drug free mother and a Father mildly distracted by thoughts of Nepal's other exports. After a quick spell for overnight observation, the good lady decided to 'check out' with the cries of other people's babies still ringing in her sleep deprived ears. Now back at home and getting TheO used to the idea of further family competition (oh dear) with these adventures now well back on the outside!!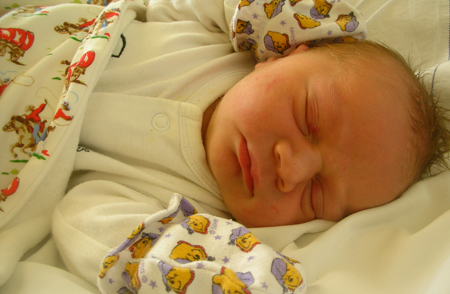 The same little lad (mk2) scrubbed up!