Wednesday, April 12, 2006, 11:06 AM
This has been well explained to the young TheO. I'm not sure however, if he's quite ready for sensible reasoning as to the advantages of slumber. He just seems to have a fixed agenda, and if he can't have what he wants, he's going to wake the neighbors and tell them. The good lady is now in possession of a book that teaches you how to
whisper instructions to your baby
, I think that it's a bit like the one about the horses, so I'm looking forward to seeing the little lad take the fence at Becher's Brook, TOTE are giving me 5-1.
Summer is surely upon us with temperatures now in the 20's. The skies are fantastic, but the sea still a little nippy. It's just coming up to Easter so as well as a long weekend, we look forward to the festivals and other strange customs that are carried out here. On
Friday
, we may go and watch the locals, dressed up to look like members of the KKK, dragging heavy chains around the town by their feet. Not pleasant. Then on Sunday, they run up and down a hill carrying life size statues of various religious figures, and these things are heavy. I'll post a picture, but may stay in bed.
So with this fine weather, we are going to go back to England. Fortunately just for a few weeks. There are plans to visit the Lake District and meet up with Family, eat a lot of sausages and go to the pub, a lot!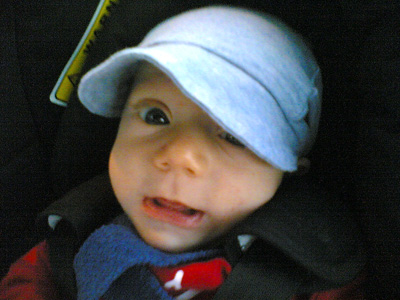 It's better to travel
, and THEN fall asleep, eh!

add comment
( 592 views ) |
permalink
|





( 3 / 1226 )