Friday, October 30, 2009, 05:42 AM
Posted by Administrator
Prompting personal recollections of cold crisp air, fungi and over dressing, it's Halloween. I have decided that it's perhaps not a good idea to tell the first born that this is the night of spooks, witches, vampires etc. He has already been up during the night complaining of a clown in his dreams. Scary those clowns! I blame irresponsible booking at children's parties and
The Simpson's
!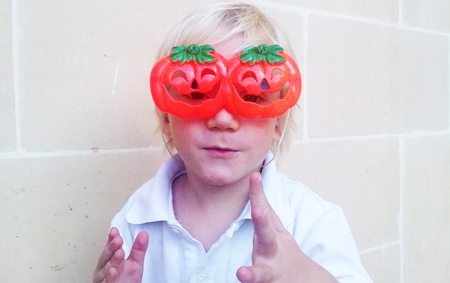 Pumpkin Boy!
The second heir continues to expand in every direction, approaching the 5 month mark. It's a golden moment when he drops off & sleeps at 7.30pm but the glitter starts to lose a bit of sparkle at 3am, 4.30am and then again at 6am. Picking him up, he just grins and of course, the fact that it's the middle of the night is instantly forgotten. I have noted it down in a book however!
Both boys get on brilliantly and TheO succeeds at making Louyn chuckle. The youngest almost hugging his elder sibling, it's one of those moments! TheO still into GoGo's with an enviable collection that will regularly disperse itself around the residence. The cleaner takes pleasure in finding and arranging the haul of those 'found' many are not so lucky and become a confused child's memory, all except the clown one!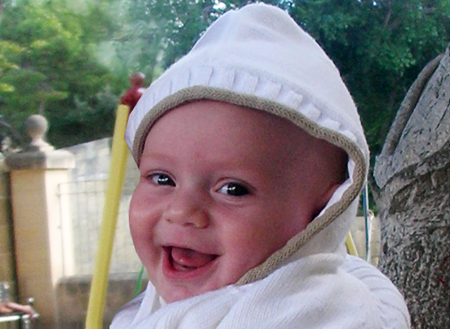 @ the playground,
something to smile about eh!